E-Gift Cards - Bulk Send Out
To deliver E-Gift Cards to multiple recipients within a single order, complete the
easy-to-use template
in your spreadsheet editor and upload it below. You can enter the E-Gift Card value, quantity, recipient information and a customized message.
Review Your Order:
| Card Amount | Recipient Name | Recipient Email Address | Sender Name | Message | Order Ref | Status |
| --- | --- | --- | --- | --- | --- | --- |
Order Items

:
Number of cards per order must be between -
Subtotal:
Order total must be between -
Before discounts / promotions
Order Items:
BILLING ADDRESS
Cancel
Edit edit
Order Total:
Pay with Credit Card Change










The CVV is a 3 or 4 digit code on the back of your card.
Pay with Paypal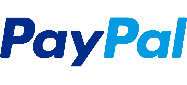 Pay with Interac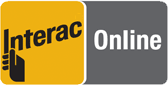 Need help completing this order?
Your order may be subject to review and can take up to one business day from the time of purchase to process.​